School Party Craft APK - The development of our game is in full swing! Let us know what you would like to see in the next update by writing your wishes and suggestions.
For schoolchildren and teenagers, School Party is a cubic-style life simulator.
There are many nice boys and cute girls in the big city you have at your disposal.
Besides shopping and hanging out, you can also buy mansions, meet cool characters, and even ride the coolest cars!
The possibilities in this city are endless: building houses, and buying blocks, furniture, and doors are just the beginning.
Go to the movies, swim in the pool, dance in the crazy disco, and dress up!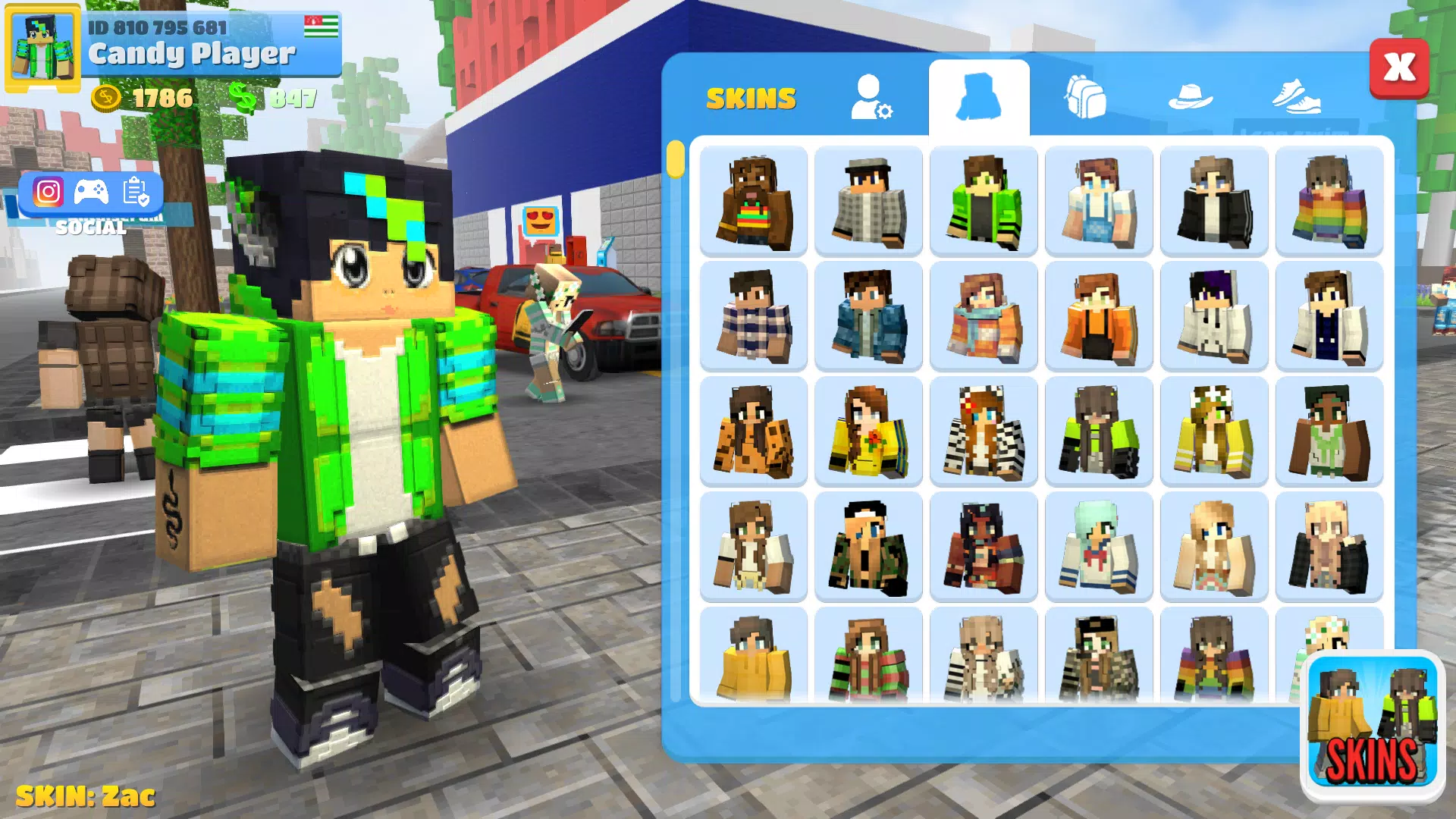 Crafting and building:
It is possible to demolish the purchased house and build the cottage of your dreams on many beautiful mansions with large plots of land.
Blocks for construction and decoration in a variety of shapes and sizes.
Hundreds of types of furniture for every taste: chairs, tables, sofas and beds, wardrobes and more.
Your home's design will be completed with doors, houseplants, and chandeliers.
Players' relationships:
There are others in the city with you, so don't worry.
There are thousands of people in the city with whom you can communicate, be friends, walk together, go to a restaurant or a park, ride supercars together, or hang out in a nightclub together.
Adding the character to your phone book allows you to communicate with him via SMS at any time.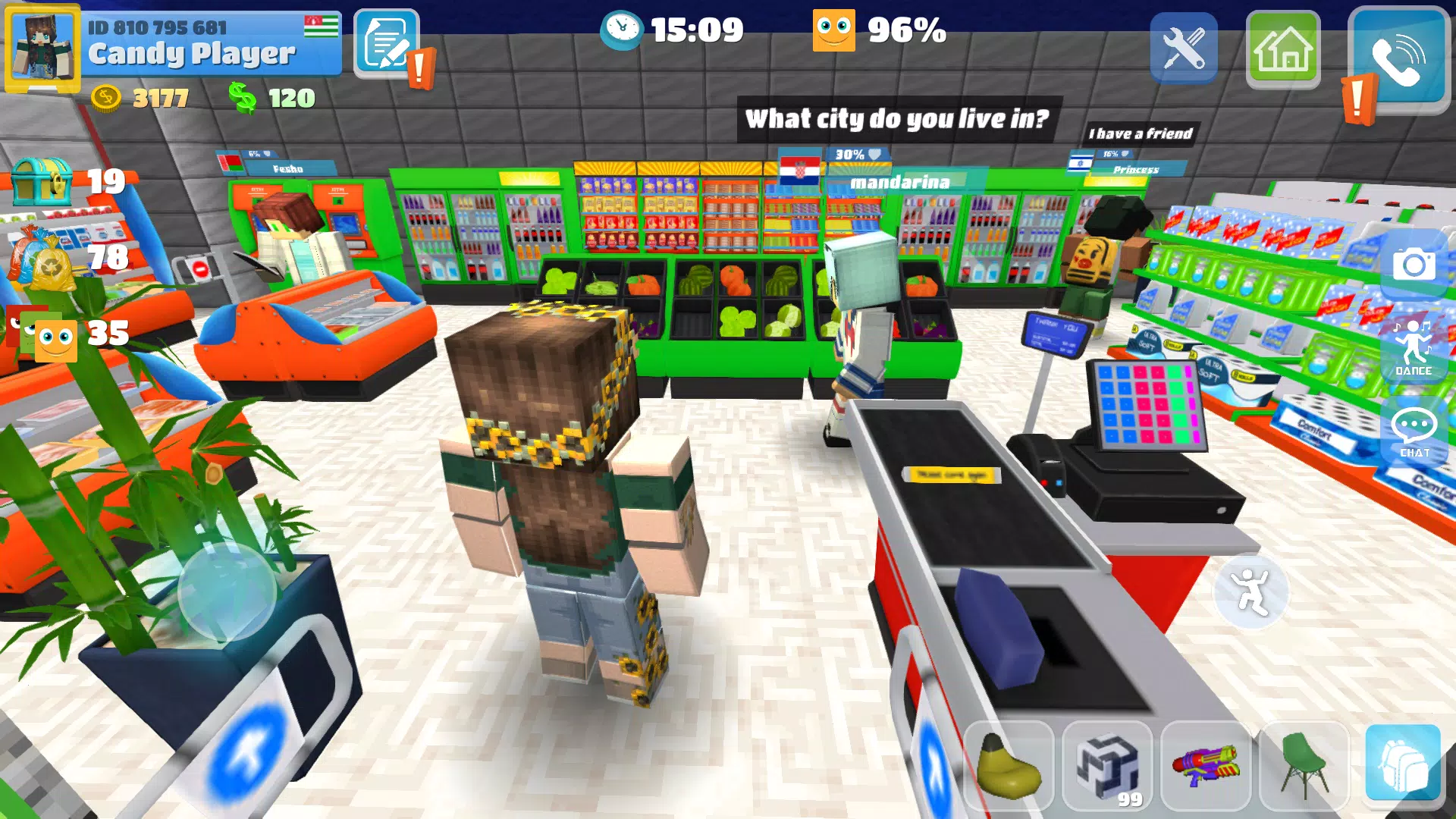 Paintball:
There is a large selection of paintball weapons available:
There is a wide selection of miniguns, pistols, assault rifles, exclusive Dinoguns, Bazooka-Sharks, and more.
Paint is used to color the bullets.
You will receive your coins back if you shoot the hooligans who took them.
The following places are interesting:
(Furniture, blocks, doors, skins, paintball guns)
Dance with your friends at a disco (order music from DJs)
Large park
Sun loungers on the beach and in the sea
Restaurant and cinema
School and bank
Gas station and car dealership
City pool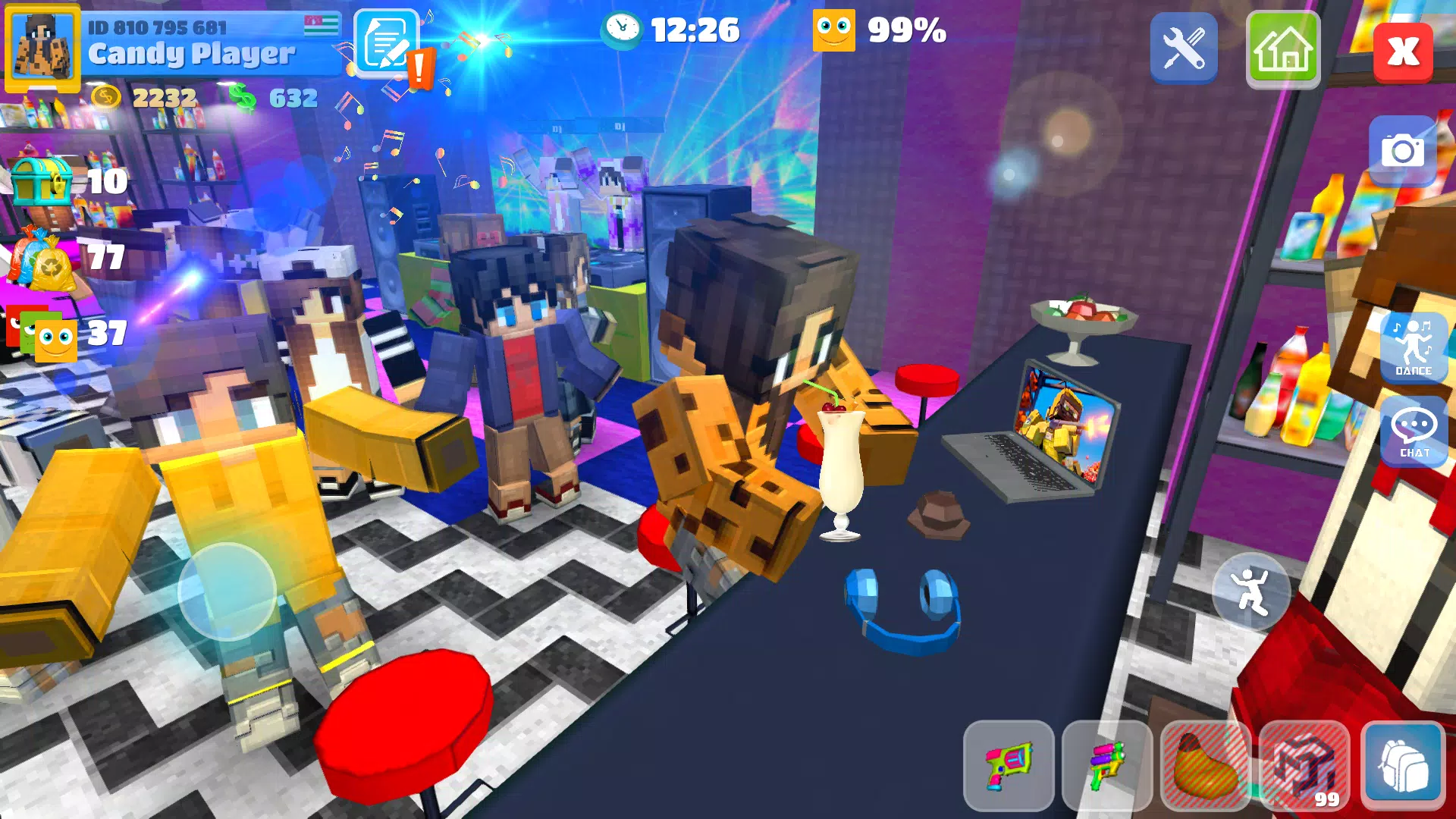 Features of the game:
Driving cars
The barman in the disco (2nd floor), the barman in the restaurant (1st floor), and the game of smiles.
A chest full of coins and bonuses
A ship cruise and an airplane flight
The beach and the pool (swimming)
Animation of beautiful characters
Cameras in the first and third person
Interact with furniture (sit, sleep, etc.)
The change of the weather and the time of day
Controls that are easy to use and intuitive
Optimized for weak devices (from 1GB of RAM)
You can customize the gameplay and buttons according to your preferences