MyTelkomsel is the official app from Telkomsel, which has more than 150 million users and is one of the most popular internet service providers in Indonesia. This app gives you access to a wide range of features, such as the LinkAja service, which lets you pay for things quickly and easily right from your Android device.
LinkAja is one of the newest features added to MyTelkomsel. You can also use the company's other services, such as CloudMAX, Family Protect, TanyaDok, PopCall, Magic Call, and more. Plus, you can change your plan or take care of all your personal information with just one tap. You can also get deals that are only available through the app.
To use MyTelkomsel, you must either have a current Telkomsel phone number or be registered on the company's website. You won't be able to use the app at all if you don't meet at least one of these conditions.
MyTelkomsel is a helpful app for people who use Telkomsel. It lets you handle your information easily and gives you access to a lot of features and even special deals. And all of this is available through a simple, easy-to-use interface.
We can help you with your phone, your leisure, and your way of life. Get the latest version of MyTelkomsel right now to open all doors for you and everyone else.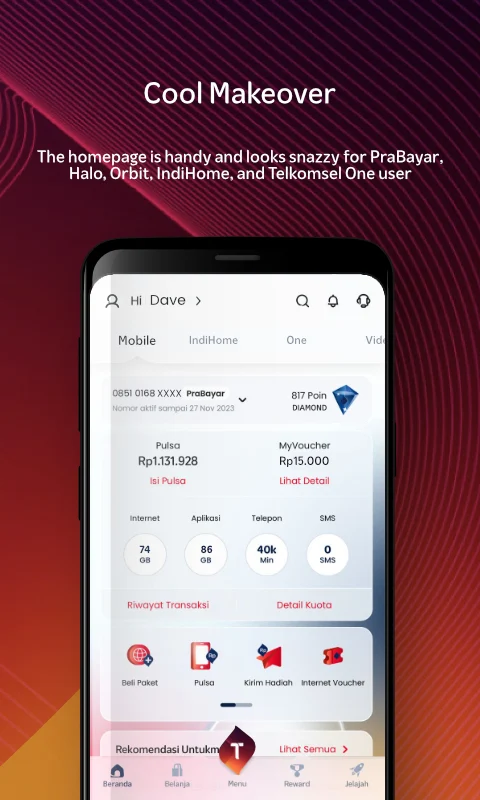 Sobat Indihome and Telkomsel One, how are you?
For IndiHome users, we've made a special dashboard. MyTelkomsel now lets you sign up as a new customer, keep track of how much you use the internet, buy add-ons, pay your bills, and access your IndiHome account.
Telkomsel One is our newest offering. It combines IndiHome home internet, Kuota Keluarga family cell service, and Orbit internet. You can choose the Telkomsel One plan from the MyTelkomsel dashboard and connect to the internet anywhere without interruption.
Shopping That Fits Your Needs
Don't know which internet plan to buy? Easy! On the Shop page, you'll find customized package deals based on your wants and how you've used the site in the past. Still looking for the right one? Use the filter to find deals based on type, amount of quota, price, or length of validity.
You can now also use MyVoucher. When you buy a plan through MyTelkomsel, you can get a voucher for a certain amount. You can save a lot of money by using this voucher to get a discount on your next package buy.
With Telkomsel Paylater, LinkAja, GoPay, ShopeePay, OVO, DANA, Indomaret, Mandiri Debit, Virtual Accounts, or Credit Cards, it's also easy to buy credit, packages, or pay fees.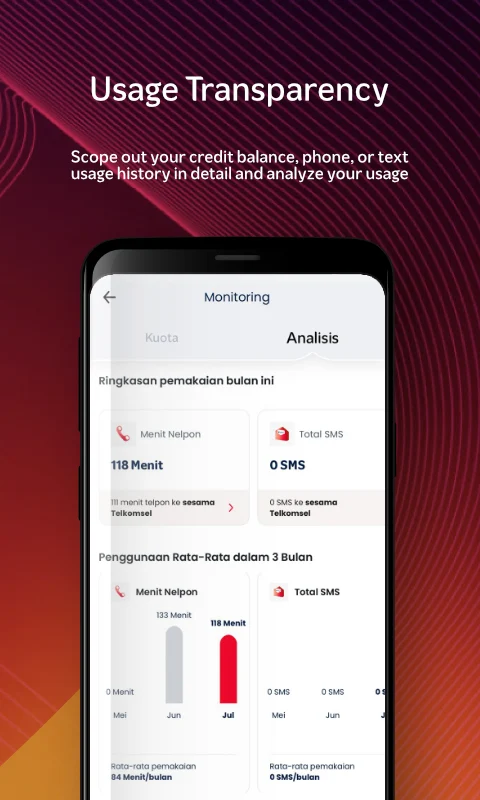 Use of Data Transparency
Have you been thinking about what happened to your credit and data? How do we know? Check the past of how much of your credit and data you've used, as well as a summary and trend of how you've used the internet, voice, and SMS. Very clear and simple to keep track of.
Search the world
If you use our new search tool, you'll never get lost. You can look for packages right from Home, find them quickly, and then check out right away. You can also find other material and features while catching up on the most popular search terms and the hottest deals.
Maxstream runs the video
Tired of it? Try our special Video tab to see what MAXstream thinks are the best new movies and TV shows to watch right from the app. Also, buy special packages to watch and sign up for streaming services so you can watch your favorite shows and movies all the time.
On the Explore page, you can also listen to music, play games for free without ads, read stories by Dunia Games, and do many other things.
More Cool Prizes
The service called Daily Check-in is now called Stamp Berhadiah. It has a more interesting idea, more fun tasks, and better rewards. Don't forget to log in every day and finish the tasks so you can get all the rewards.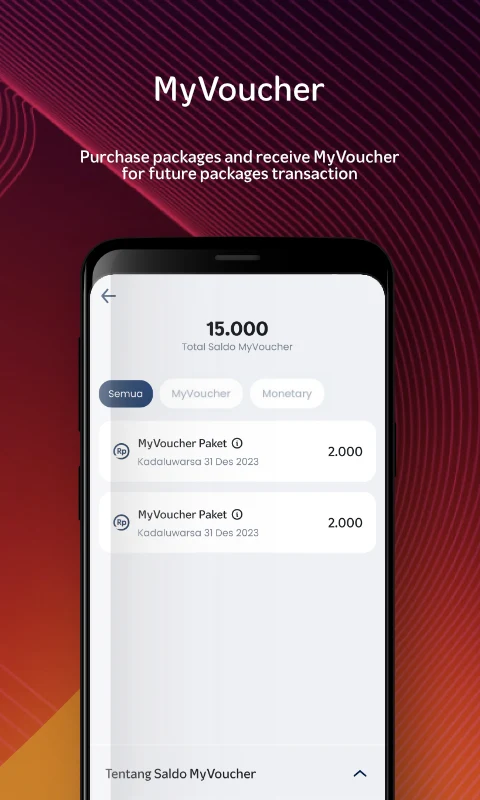 You can also use Telkomsel Points to get discounts at your favorite stores and lucky draw coupons for gifts that will blow your mind. There are still a lot of rewards and perks for Gold, Platinum, and Diamond users of Telkomsel Prestige. More perks will come your way as your level goes up.
Need help with Telkomsel goods or have questions about them? The virtual helper, Veronika, is ready to help you out. With a more realistic look, Vero is more like a friend who gets your questions and gives you the answers you need.