My Child Lebensborn APK - The publisher Sarepta Studio offers My Child Lebensborn as a simulation game. A 15+ rating is given even though there are no jumpscares or horrifying murderous violence in the game. Some may think that the game is only for those who have a clear perception and are mature enough to play it.
Post-World War II is the setting for My Child Lebensborn. There is no end to the war, but its results remain for all time. There are millions of innocent children without families, relatives, or shelter. As a single woman (or unidentified man) who had no children, you decided to adopt the child appearing on the emotional news in the newspaper.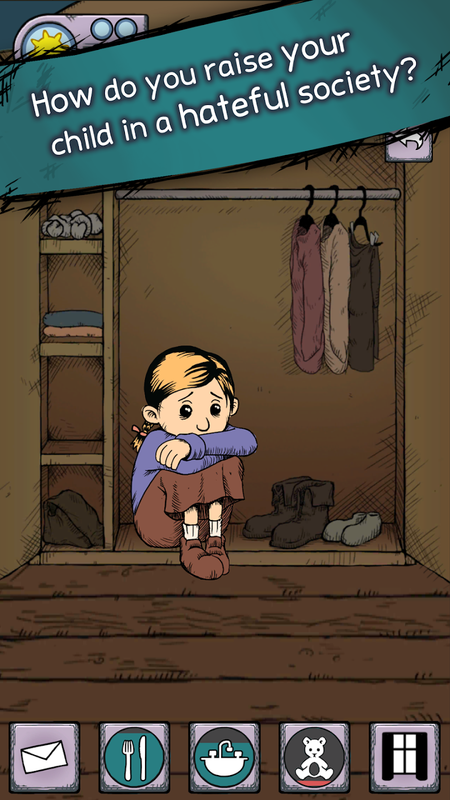 Story
There was time passing. Your adopted three-year-old was about seven and about to start first grade. Wounds of war are still everywhere. Does his background contribute to his vilification and bullying at school? How will he react? And how will you respond to love and forgiveness?
Such is the story of My Child Lebensborn. Watching the trailer and reading the story passages gave me goosebumps. A psychological war and a memory battlefield will take place. The story introduced into the game itself is an emotional story for anyone who has ever heard or known about war. And it's even more heart-touching if you're a parent. 
My Child Lebensborn poses many contradictions, between wants and needs, between what can be done and what should be done, between expectations and desires. For example, you want to spend more time with your children. But if you stay around him all the time and cuddle him and tell him stories at night, then where is the time to make money? If you have no money, you will go hungry. The child will be malnourished, and you will be out of breath.
The situation is more complicated at school. The poor background of your child is causing him to be isolated and bullied. Nurturers must spend a lot of time sharing with children to help them overcome their feelings of being offended and alone. Again, time is a factor that cannot be overlooked when playing this game. For parents who work all day to feed their families, the most valuable time is the time spent with their children.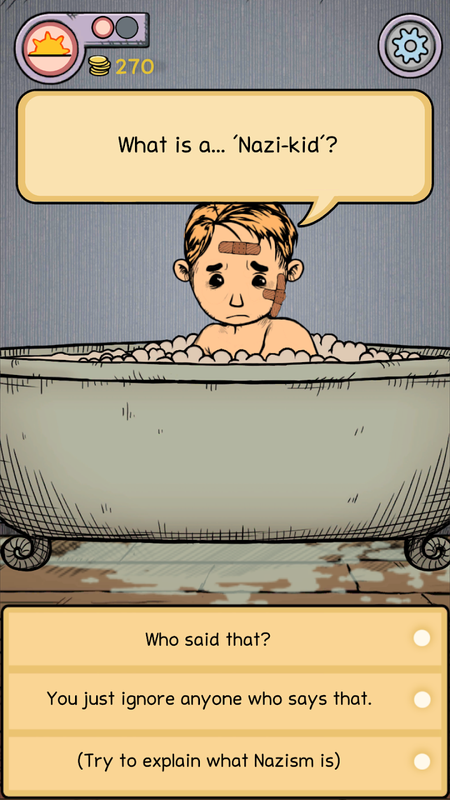 The choices are quite straightforward at the beginning of the game. The equilibrium problem is almost solved. But when he goes to school and faces the official rejection of everyone around him, everything becomes more complicated. Knowing what to do at each point is very difficult for you. Being with him all the time is not possible right now, since spending time with him is the most important thing right now. As a result, it's hard to not doubt yourself in the second half of the game when it emphasizes situations like this that require Time.
You can have consequences for every small decision you make. There are only two endings in My Child Lebensborn. To start a new life, you and your child move to another part of Norway. Additionally, the child will run away from home if he or she feels unsafe around you.
What exactly happened to the child and you?
There are two characters you can adopt: Karin is a girl, and Klaus is a boy. A good, obedient, understanding child is a good child regardless of gender. Your relationship with the child is filled with both happy and sad memories. But all is just a warm-up screen.
Once the kid starts talking about school, it gets really exciting. Bullying is quite common for the child. There were only a few small cases at first, such as getting kicked out of class and being snowed by classmates. But then things get worse, friends start urinating on the child and tying him up in the woods. When the child excitedly tells you that he has found a way to keep warm when his friends throw snow at him, you want to cry. So touching.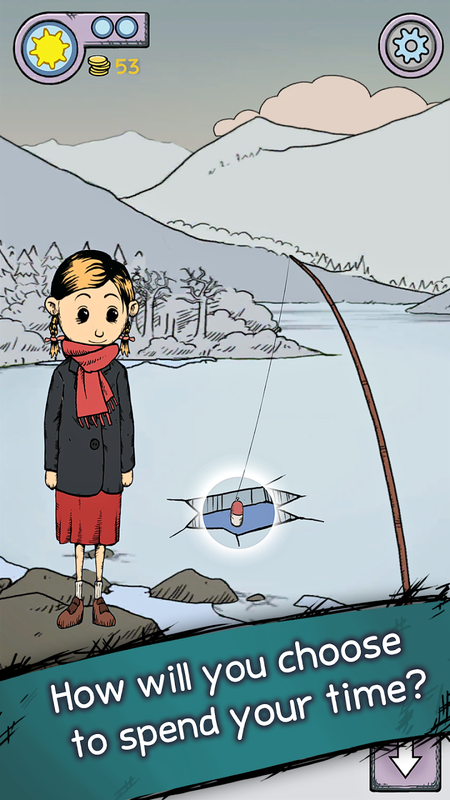 Partly through your children's stories, partly through his own diary in the game, you know all these stories. Things gradually come to a dead end, and you must make important decisions for the child's future. Bullying cases will mostly result in a decision.
What a child must endure is all that matters. How do you feel about it? There are only three options available for expressing your reaction in My Child Lebensborn: Optimistic, Cautious, or Strict. A child's mood will change as a result of your response to situations or his words.
You initially think he is making a joke when he mentions he has been bullied for the first time, so you give him a strict deterrent. You will be strict again the next time he tells you. Therefore, he is no longer interested in telling you. You can only understand him if you read his diary. If you continue to behave in that way, he will eventually run away from home sooner or later.
There is now a Spanish, Brazilian Portuguese, and Korean version of My Child Lebensborn!
As a parent of a young Lebensborn child raised in a hostile and hateful environment after World War II, raising your child will be challenging. Lifeborn children's true stories provide a different perspective on the war. Despite the victory, hatred of our enemies continues to create victims.
Support their present by discovering their past. It is important to balance your time and resources in order to provide for your child. The hard questions will be answered about their history, hatred, bullying, and passing the blame.
It would be great if you could help Klaus/Karin cope with the heavy legacy of the German occupation, so they will be able to take part in a country that is celebrating its freedom.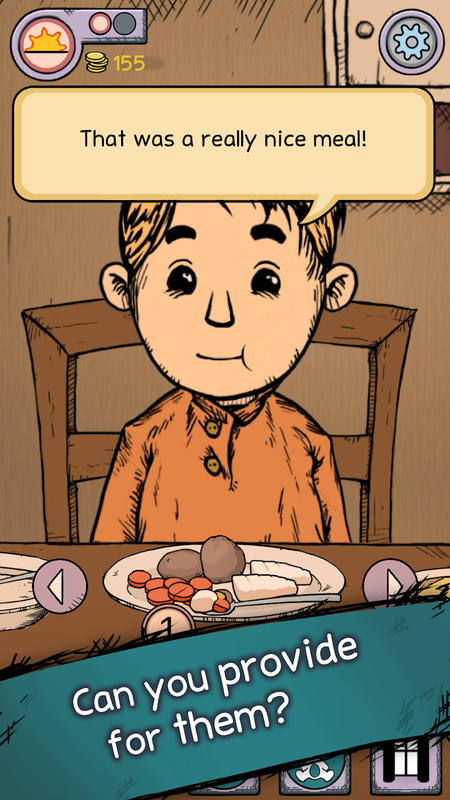 The difference can be made by you.
Key Features:
Make choices that influence the child's feelings, personality, and worldview.
Observe how your choices affect your child's body language and expressions.
Based on true events, explore a gripping storyline.
Play, cook, craft, forage, and earn money while you work.
Make the most of your limited resources and time.
Provide support to a boy or girl during a defining year in his or her life by adopting them.