Mini Basketball APK - It's time to practice your basketball skills in this brand-new game! Put on your sneakers and take the court! With this easy and fresh basketball game, you will experience basketball like never before. While remaining loyal to the original game, Mini Basketball offers a casual gameplay experience. Let's get the arenas roaring, shoot some amazing 3-pointers, and build the strongest team in history!
You can pick up and play right away
Welcome to the first casual basketball experience. In spite of its casual feel, Mini Basketball remains true to its origins. No need to waste time on endless mechanics, just pick it up and jump straight into the action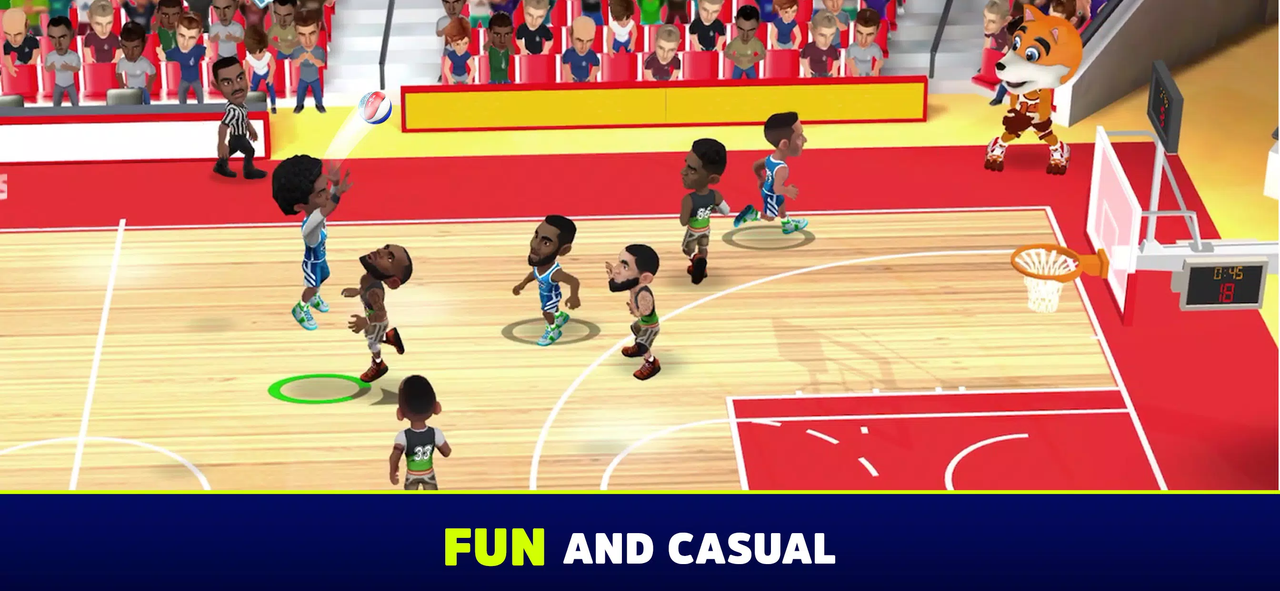 Team Building, Upgrades, and Customization
Your team will become the most feared opponent on any pitch as you win players from common to epic. Besides building your team, you can also fully customize it to your image with more than 100 customizable options, including:
Unique logos, jerseys, shorts, and sneakers.
Personalize your gameplay experience by choosing the ball you prefer, mascots, cheerleaders, and dunks!
Name your team
Win the rarest pieces of equipment and show them off!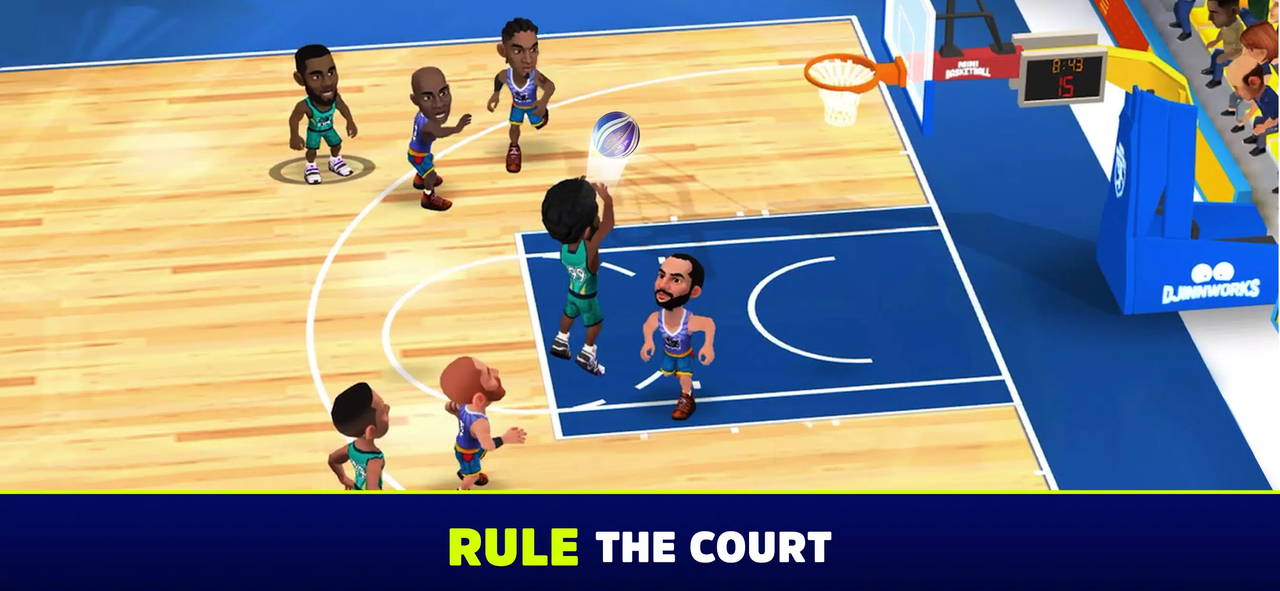 Various tournaments and tiers to play through
As your basketball career progresses, you'll be challenged by bigger, louder, and more impressive arenas and courts. There will be several tournaments where you will go through playoff stages and win trophies!
Each game will feel different, regardless of whether it is on your court or in an international setting. You can look forward to new and more impressive arenas in the near future.
The world is your oyster
Win amazing prizes and stay on top of the competition by climbing the leaderboards. Every week you will be able to move up the leagues, from the Brass League to the All-Stars League, so make sure you grab those promotion spots by the end of the week to win bigger and better prizes!