Luisa Moreno was a Guatemalan-American labor leader, journalist, and activist. Today's Doodle honors her in honor of US Hispanic Heritage Month. The guest artist from Guatemala City, Juliet Menendez, drew the picture of Moreno linking arms with people from the different areas she worked hard for.
Moreno was born on August 30, 1907, as "Blanca Rosa Lopez Rodrigues" in Guatemala City. As a kid, she moved to Oakland, California, with her family. She moved back to Guatemala when she was a girl. At the time, women were not allowed to go to college, so she had to stop going to school. In answer, Moreno put together a group to fight for women's right to go to college. Winning this civil rights fight made her want to be an activist for the rest of her life.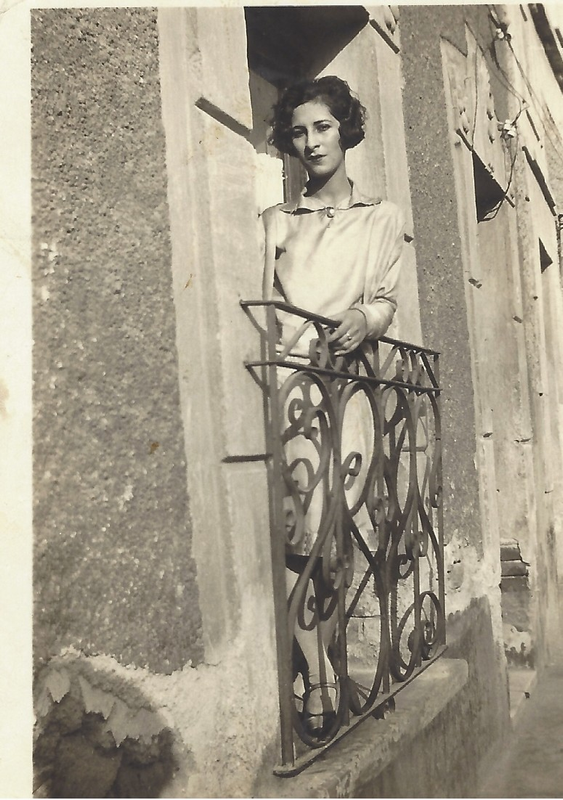 Moreno was a journalist in Mexico City for a few years, where she wrote about social problems that interested her. In 1928, she moved to New York City. Shortly after she moved, a group of Latino protesters who spoke out against an anti-Mexican Warner Brothers movie were beaten and killed by police. She later said that this event made her want to work to bring together Spanish-speaking areas. When the Great Depression hit, she went to work at a clothing shop as a seamstress to help support her family. She saw right away that there was a need for labor change because people were working long hours for low pay and in dangerous conditions.
In 1935, Moreno got a job as a worker with the American Federation of Labor. In that role, her work with the United Cannery, Agricultural, Packing and Allied Workers of America (UCAPAWA) took her all over the country to help people like cigar factory workers in the East, sugar cane workers and pecan shellers in the South, and beet farmers and tuna packers in the West. In 1941, she was finally chosen as vice president of the UCAPAWA.
Moreno also fought for fair rights for people of different races and ethnicities. In 1938, she started the first national Latino civil rights gathering, the National Congress of Spanish-Speaking Peoples. The group fought for fair treatment of Latino workers and for schools and neighborhoods to be less segregated. Notably, in 1942, she set up a defense team that helped get charges dropped against a group of Mexican-American teens who had been arrested without proof.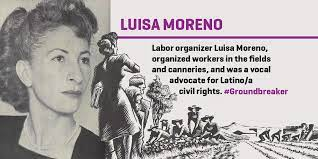 Even though Moreno worked hard to improve the lives of thousands of US workers, she was a target for the Immigration and Naturalization Services (INS) because she was a labor leader. The INS told her that she would be deported if she didn't testify against other union leaders. She didn't want to do it, so she had to leave the US and go back to Latin America. There, she kept working by getting workers in Mexico, Cuba, and Guatemala to join unions.
Thank you for spending your life trying to make things better for everyone you meet. Luisa, here's to you.