Bus Simulator 2023 APK - Become a real bus driver with Bus Simulator 2023! There are detailed maps all over the world, modern buses with realistic interiors, and a groundbreaking 1:1 physics engine.
Take control of your bus and complete all routes! You can choose from diesel, hybrid, electric, and articulated buses.
The latest version of the popular Bus Simulator series is Bus Simulator 2023 by publisher Ovidiu Pop. Featuring new-generation 3D graphics, more bus types, free rides, and online multiplayer with friends, the game also features a career mode, free rides, and more cities from around the world to explore. Players of all ages will enjoy playing Bus Simulator 2023 because it is the most realistic and engaging bus simulator game available. It doesn't matter whether you're a seasoned pro or a beginner, Bus Simulator 2023 has something for everyone. So, start fastening your seat belt and experience the beautiful roads in the game.
Features:
Maps of the United States of America (San Francisco and Texas), South America (Buenos Aires), Europe (Germany, Spain, Prague, St. Petersburg), Dubai, Shanghai, and more.
Any kind of location: city, countryside, mountain, desert, and snow
A variety of weather conditions and times of day are available.
Custom route scheduling and hiring drivers for your buses are part of the bus company management system.
A system that manages traffic intelligently
Play cooperatively online in an immersive environment.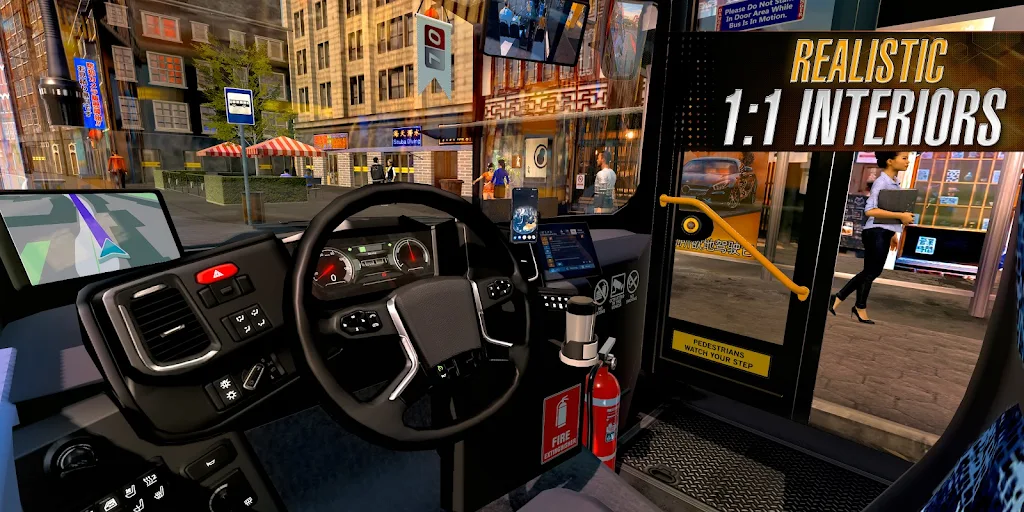 Use the live chat to invite your friends to play coop bus routes.
The company offers several types of buses, including regular/diesel, hybrids, electric, and articulated buses.
A career mode, a free-ride mode, and a multiplayer mode are available.
You can customize your bus with paint, accessories, body parts, air conditioning, flags, decals, and more.
A detailed interior that can be customized.
The door can be opened and closed, and animated people can enter and exit the bus
You can control the car by tilting or turning the steering wheel.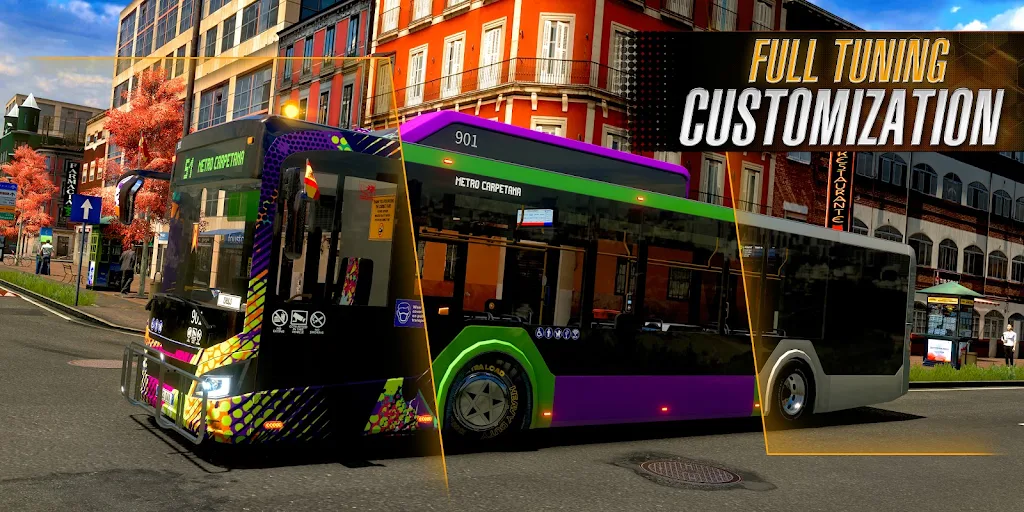 The Bus Simulator 2023 will offer players the chance to drive a wide range of buses, such as regular buses, hybrid buses, electric buses, diesel buses, and articulated buses. There will also be a variety of maps to choose from, including maps of the United States, South America, Europe, Dubai, Shanghai, and more. There is a free ride mode and a multiplayer mode in Bus Simulator 2023 in addition to the career mode. Besides modifying their bus's paint color, accessories, and body parts, Bus Simulator 2023 also allows players to customize it. Simulation games like Bus Simulator 2023 are sure to appeal to anyone who enjoys them.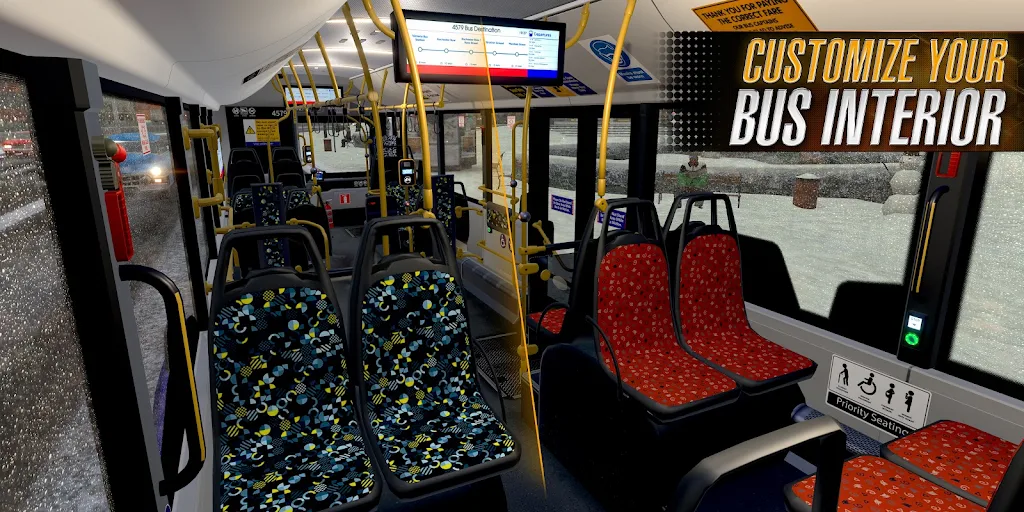 Featuring realistic 3D graphics and 1:1 physics controls, Bus Simulator 2023 is a high-quality driving simulator.
A similar gameplay mechanic can also be found in Bus Simulator City Ride.
In the future, more cities will be added, allowing players to drive and explore 20 different cities around the world.
You can drive a bus in this driving simulation game! Make sure that you follow the speed limit, and traffic laws, and do not crash into anything while completing different routes in a limited amount of time.
Free ride and multiplayer modes are also available in Bus Simulator 2023.
Additionally, players will be able to customize their bus by changing the paint color, adding accessories, and changing the body parts